High School Youth Ministry
Risen Christ High School Youth Group seeks to give teens and opportunity to encounter Christ in an intimate and personal way. We strive to plant the seed of faith, and set our teens up for a lifelong relationship with the Lord. We also build a strong community where everyone is known and loved. All are welcome! Join us to learn about your faith, make new friends, and grow closer to God.
Youth group is Sunday nights following the 5:30 mass. We will have dinner together (optional) at 6:30, and programming runs 7-8:30.
See below for the Fall Semester Calendar

Oct 6 – The Divine Wellspring
Oct 13 – CHANGE – No youth group, fall break
Oct 20 – Whose Law is it Anyway?
Oct 27 – All Saints, All the Time
Nov 3 – My Top Ten
Nov 10 – Movie Night
Nov 17 – Escape
Nov 24 – Thanksgiving Social (Food&Gratitude)
Dec 1 – Is Anybody There?
Dec 8 – Pray without Ceasing
Dec 15 – Christmas Party
Follow us on Instagram @risenchristym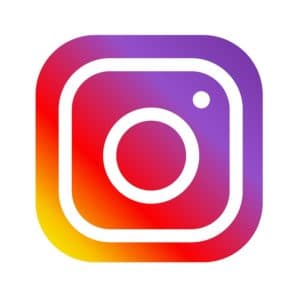 Please register so that we have emergency contacts and allergy information!
Register now!
Youth Ministry is growing at our parish! What an exciting time. How can you help?
Core Member
A core member is an adult leader that helps with either middle or high school youth group. They fit the following description:
Has a strong personal relationship with the Lord
Loves teens unconditionally
Has a passion for working with youth
Receives the Sacraments and attends Mass
Is devoted to evangelization
Has a desire to mentor teens through difficult years
Brings his or her unique talents to ministry
Is in compliance with all safe environment regulations
If you are interested, please contact Emily Gadbois at emily@risenchristchurch.org  to set up a time to meet and see if you would be a good fit!
Food Ministry
New this year, we will be providing dinner for our high school youth group following the 5:30 Sunday mass. We will need a lot of help to make this happen. Starting in October, we are looking for two families to sponsor each night. Sign up to bring the needed food items here.
Prayer Ministry
For our program to be successful, we need a LOT of prayer. Please consider signing up to be part of prayer ministry for middle and high youth groups. We will send out a weekly email with intentions from our teens, intentions for our program, and a little bit about what we're doing! Leading up to RE kickoff, we will be praying the Novena of St. John Bosco, patron saint of young people and Catholic Education. Please sign up here.
Questions about our high school youth ministry?