Welcome to
Risen Christ
Catholic Parish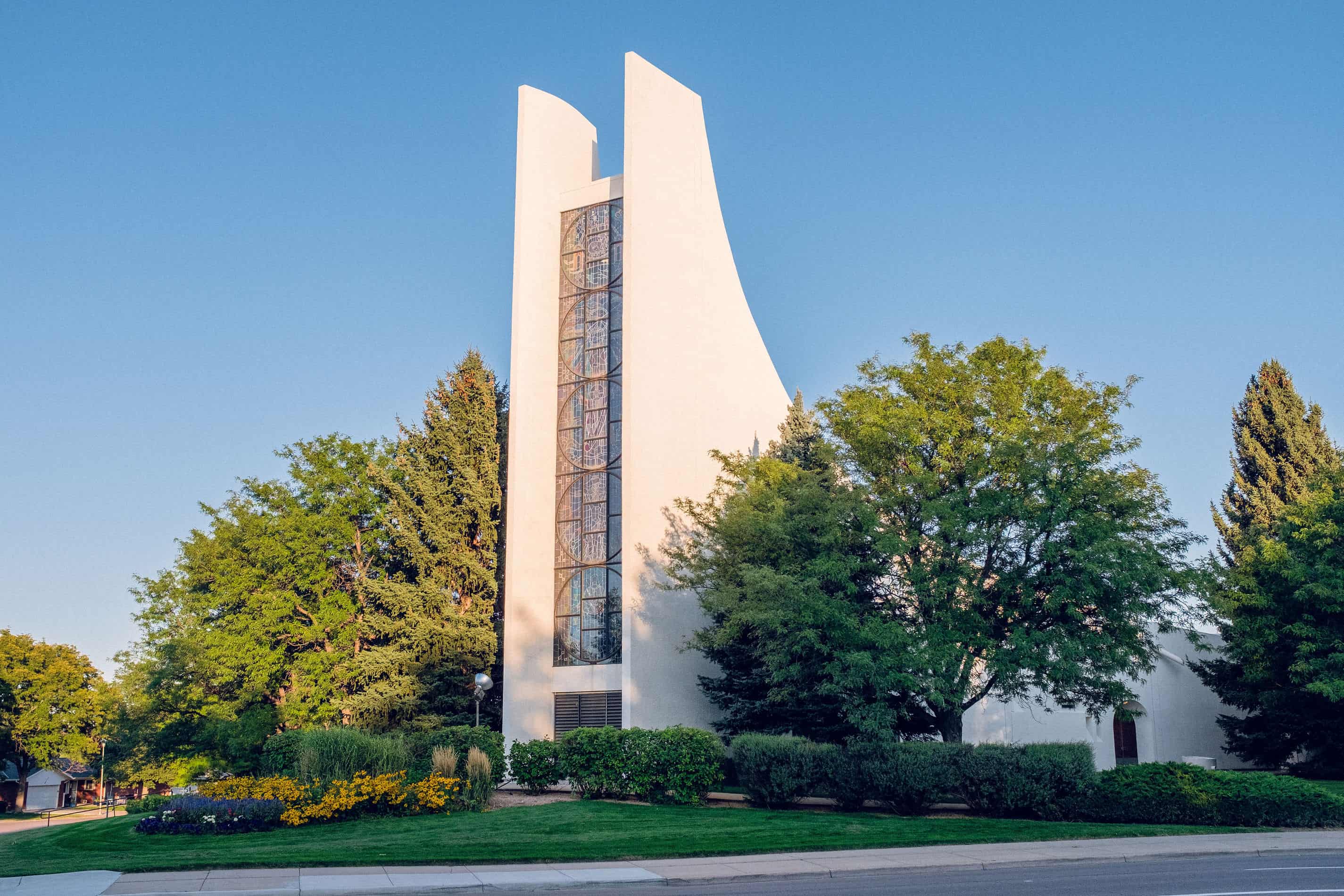 Confession Times
Currently in the Church
Please follow signs. Masks required.
Wednesday
11:15 a.m.
Saturday
9:00 a.m.  |  2:30 p.m.
Sunday
4:45 – 5:15 p.m.
First Friday of the month
11:15 a.m. – 12:10 p.m.
Mass Times
Weekdays
Monday – Friday
Masses at 6:30 am, 8:00 am, and 12:15 pm
Saturday 8:30 a.m.
______________________________
Weekends
Saturdays: 4:00 pm
Sundays: 7:30 am, 9:00 am, 11:00 am, and 5:30 pm
Sign-up required for all  weekend Masses during April.  Beginning May 1, sign-up required for Sun. 7:30 a.m. and 5:30 p.m. Masses.
Eucharistic Adoration
Adoration in the chapel Mon. – Fri. . from 8:30 a.m.-12:00 p.m.
The chapel is open for private prayer even when there is no Exposition of the Blessed Sacrament. Open Mon.-Fri. 8 a.m. – 8 p.m.,and Sat./Sun. 6 a.m. – 8 p.m.
If you are interested in making a time commitment for adoration, or to receive the code to the chapel door, please contact the parish office.
Contact Us
3060 S. Monaco Pkwy
Denver, CO 80222
Parish Office
Monday & Wednesday  8:30 a.m. – 5:00 p.m.
Friday  8:30 a.m. – 3:00 p.m.
(Closed for lunch from 12:15 – 12:45 p.m.)
Tuesday & Thursday by appointment
Bulletin
Sign up for Flocknote
Due to COVID restrictions, sign-ups are required for ALL of our weekend Masses in April.  Beginning May 1, sign-ups will be required only for the 7:30 a.m. and 5:30 p.m. Sunday Masses.
Click below to watch our most recent Sunday Mass
An Act of Spiritual Communion:
My Jesus, I believe that You are present in the Most Holy Sacrament. I love You above all things, and I desire to receive You into my soul. Since I cannot at this moment receive You sacramentally, come at least spiritually into my heart. I embrace You as if You were already there and unite myself wholly to You. Never permit me to be separated from You. Amen.
Archbishop's Catholic Appeal
To make an immediate impact on our faith community visit www.archden.org/givetoday or call 303-867-0614.
Check out our parish videos, including Fr. Scott's presentation on Understanding the Mass

Our men's group meets every Friday morning from 6:30 to 7:30 am by Zoom. We are currently viewing and discussing Salvation History, a series of videos exploring the events of the Old Testament by the Augustine Institute.  Led by Deacon Tom Piccone.  Email: parishinfo@risenchristchurch.org
We are an active parish with opportunities to grow in your faith. Check these out!
Click on the button to see all of this month's events and activities.
This Month's Events
Sign up for "The Search"
Hospitality Ministry/Ushers Needed 
We are looking for joyful people who want to bring a smile to everyone who enters our church! We are looking for 4-6 people to serve as ushers at each Mass to greet parishioners, to help people find a seat, and to take up the collection. If you would like to help, please contact Jeanne at 303-758-8835 or 
jiske@risenchristchurch.org
.
Don't miss out on important announcements and parish events – Sign up for Flocknote today!